About NB Rural Routes
I've got a lump in my throat. I grew up in Fredericton and genuinely can't decide which country experiences I should highlight. From baling hay to milking Ayrshires on beautiful Keswick Ridge, New Brunswick is a province of "what ifs". What if we lever our location to refine oil apart from the Big Leagues? What if we take our advantages growing Solanum tuberosum and turn it into the world's largest manufacturer of frozen potato products?
Boasting the nearby infamous landing location of St. Croix Island near New Brunswick's Passamaquoddy Bay, New Brunswick is the cradle of European discovery and settlement in 1604! One of the east's saltwater havens, you'll be blown away by the tall-ship era, the whale breaching bays, and seafood choices par excellence.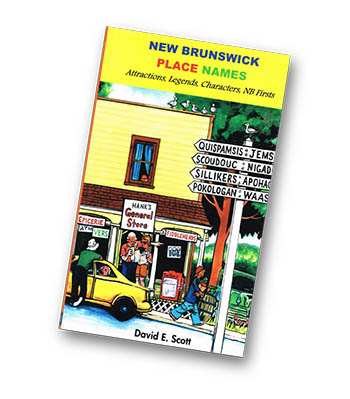 Many thanks to David E. Scott for his willingness to share his series of Place Name books and details associated with many rural communities in the "Picture Province".
Our Team

Clive Nickerson BSc. (Agr.) MBA and Associates
Ask us a question
info@ruralroutes.com
Ontario
(613) 475-4637
We have been beavering away at rural tourism for 20 years in the province of Ontario. An underrated and loose moniker within Canada, "Rural Tourism" has a much more prominent place in countries like the UK, where rural is proudly distinguished and awarded ! The 20/21 "Rural Business Awards" are garnering excitement and prestige in the new millenium.
ruralbusinessgroup.co.uk
The 2020/21 Categories:
Best Rural Start Up Business
Best Rural Diversification Project
Best Rural Retail Business
Best Rural Professional Services Business
Best Rural Creative or Artisan Business
Best Rural Social Enterprise, Charity or Community Project
Best Rural Tourism Business
Best Rural Recreational or Outdoor Pursuits Business
Best Rural Food Business
Best Rural Drink Business
Best Rural Innovation
The Triumph Over Adversity Award
The Sustainability and Environmental Impact Award
Canada, we think, has to embrace and get actively involved in promoting all things rural.
Contextually, ruralroutes.com is about bootstrapping the non-urban so anyone can find it with felicity. Romantically, we are about enlightening the world with backroad delights. Futuristically, we are looking for interested parties to take over the business interests of ruralroutes.com in succession.
613-475-4637
Phone Us